GNG faces the task to attract visitors who live in the area and/or are passing through the town of Barriere. Located north of Kamloops on the way to Wells Gray Park, the town is easily accessible yet removed from other major highways in British Columbia. For that reason, and in Kathie's own estimate, word of mouth is critically important and valuable. She wants customers to enjoy their visit and have a great personal shopping experience:
"As long as they leave, even empty handed, happy, they will tell others about what a family friendly place the Gift 'N Gab Trading Post is. Hence, word of mouth will travel."
Current & Past Approaches
In its first year of operation, GNG purchased radio advertising: It ran on the local radio station, numerous times every day, 365 days a year. During the second year, the radio ads only ran during the summer months, to reach travelers listening to the local station while visiting the area. In addition, that year radio ads were run in Kamloops during the Canada 150 year celebrations. Kathie mentioned that the return on investment for radio ads is difficult to track, without asking every customer whether they heard the radio ad.
Kathie met with a website coach to work on a website, accessible at http://www.giftngab.ca/, and get help for the signs along the highway in front of her store. Not a lot of work has been put into the website, as it can get costly with no guarantee of a return on investment that other channels provide. E-commerce is not an option at this time as the family-run business does not have the human resources nor financial capacity to implement this. Kathie is able to maintain the website on her own and add pictures as needed, but it takes up valuable time, and any redesign would add even more to the time requirements. Some customers have mentioned visiting the website.
GNG has a Facebook page, created by Kathie's daughter, that is used to communicate with existing and potential customers. Kathie's husband has purchased paid advertising on Facebook to promote new products and other information; these ads were targeted by demographic and geographic segmentation. Currently, the Facebook page is also the only option for customers to leave feedback and publish testimonials.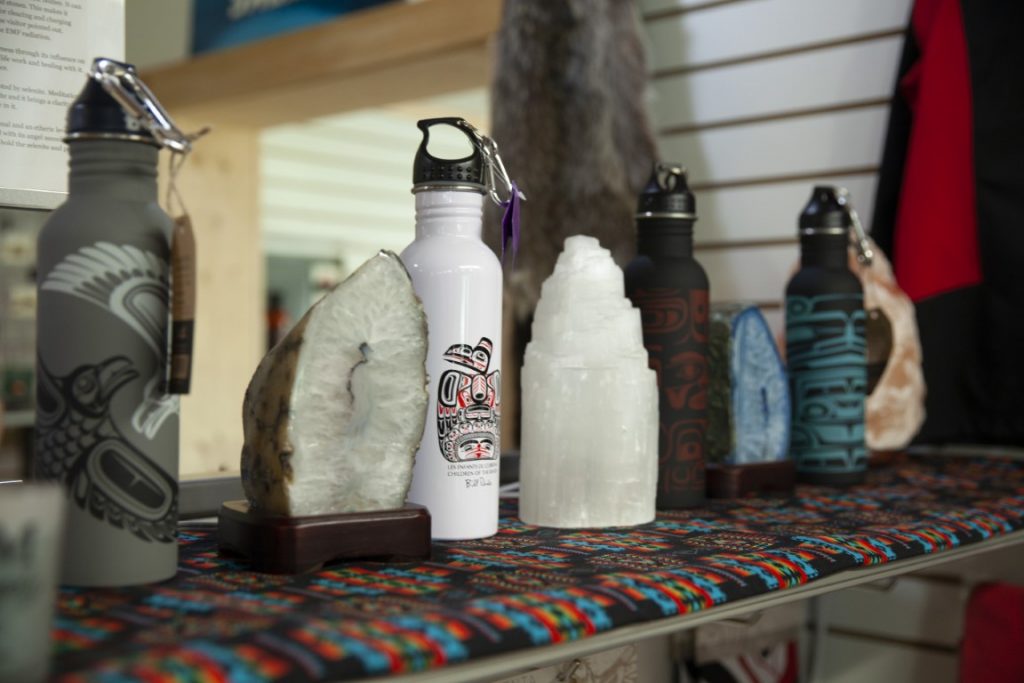 The store also works with businesses in the region that refer travelers to the shop. For example, rack cards have been distributed to B&Bs and the Kamloops, Clearwater, and Barriere tourist information centres. In an attempt to track the effectiveness, rack cards were numbered and signed, keeping track of the origin when they were brought back to the store. Kathie has also ordered custom wrapping paper for the store and puts stickers with her logo on paper shopping bags she supplies to customers.
The store purchased print ads in the North Thompson tourism magazine and the Backroads Map book, targeting different audiences with relatively inexpensive ads for multi-year exposure. GNG is also listed in the directory for Indigenous Tourism BC.
The teepees outside the store were added during the second year to improve the attraction to travelers. Kathie had realized that the highway sign was too low, too small, and had not been improved since the previous building owner. Additional highway signage further down the highway is regulated by provincial laws. So far, efforts to be included in general signage, indicating the approach of a gift shop, have been unsuccessful as the community was planning their own approach to signs along the highway.
Listen to Audio Clip 4 – E-Commerce (Transcript Available) (CC BY-NC-ND 4.0):
Watch Video Clip – Advertising (CC BY-NC-ND 4.0): 
Marketing Opportunities
GNG wants to grow their business, serving local and tourism markets. To create a competitive advantage in the highly competitive tourism industry is not easy but GNG is motivated to stand out and take on this challenge. Kathie is committed and true to her Indigenous history and the authentic focus of the store. Future efforts to solidify the brand identity have to reflect the Indigenous ownership.
To boost the currently inadequate highway sign directly in front of the store, additional highway signage has been considered, as budget allows. These signs would use keywords to promote the most popular products. Ditch signs are common but typically illegal and can be removed by the province, while billboards on private property require payments to the owner. The opportunities to find a land owner who would allow those signs have improved as more connections have been made in the community. Billboards starting in Kamloops could also prepare drivers traveling north on the highway for the upcoming store.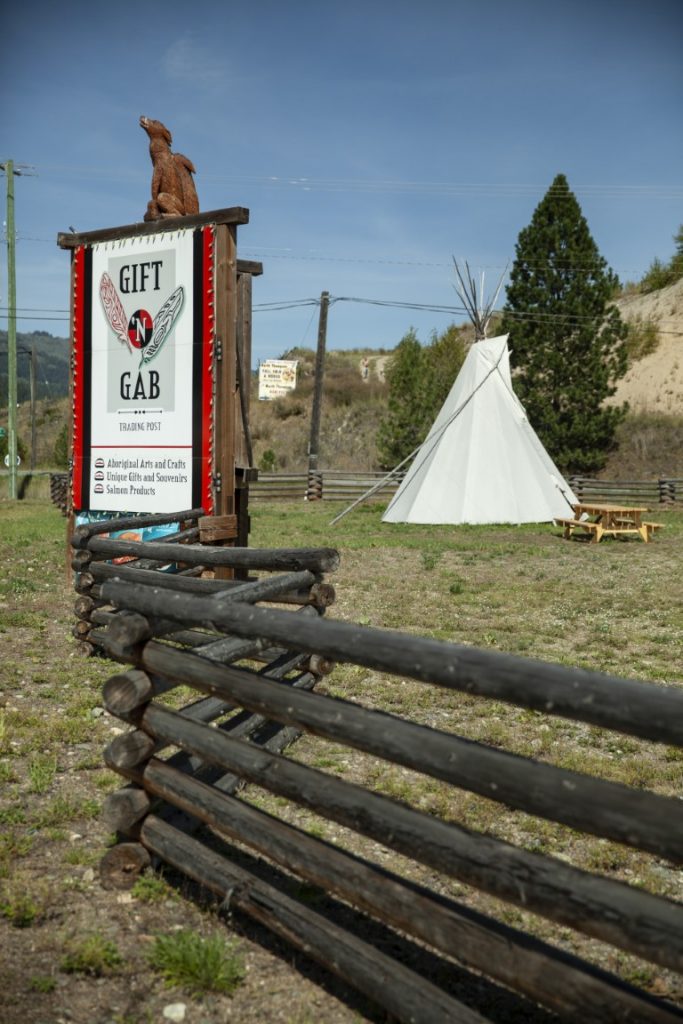 "For where I am and the type of business that I have, I need roadside attraction."
A few tour buses have stopped in the past but tour bus operators have not been approached by GNG. How to access this industry has to be researched as it could be valuable. The store is an appropriate distance from Kamloops for a stop, with few options for interesting stops around and good parking space provided. The store is wheelchair accessible, and Kathie has considered adding picnic tables to the front area, which could be attractive to RVs and wheelchair-bound travelers.
While no other social media platforms besides Facebook have been used so far, Kathie has plans to join TripAdvisor when updated pictures are available that show the improved front area of the store. Kathie would like to learn how to use the TripAdvisor analytics for review of any marketing activities there and take advantage of this huge platform, such as reviews from customers to become a top-rated attraction.
Collecting and publishing reviews or feedback could boost the reputation of the store. Currently Kathie does not actively ask for feedback but has considered mentioning "like us" on the bottom of the store receipt. In addition, other platforms that allow for reviews, such as Google, could be utilized.
To further increase exposure, opportunities such as working with the Rocky Mountaineer or other tourism attractions in the area could be pursued. Kathie is also considering holding events such as dances or story telling experiences. There are also resources that provide marketing support for Indigenous businesses. In addition, plans exist to work with a marketing coach to update the website, work on brochures, and discuss bigger highway signage and frontage attractions.